St. Faustina Novena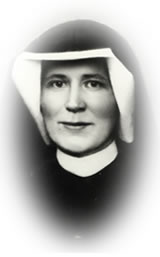 Affectionately known as "The Divine Mercy Saint" and dubbed by Pope John Paul II as "The Great Apostle of Divine Mercy," St. Faustina was a simple Polish nun with only a few years of education. Yet, her Diary has been counted among the greatest literary works of mysticism. In the Diary, St. Faustina recorded revelations from our Lord for the whole world — calling everyone to turn with trust to His mercy. She was declared a saint on Divine Mercy Sunday 2000, the feast day which our Lord described to her decades earlier.
Countless graces and favors have been received through her intercession — many of which have been published in Marian Helper magazine.
The Marians have been promoters of the authentic Divine Mercy message since 1941. They are pleased to invite you to participate in this Novena.
Send your special intentions to be remembered in this Novena to St. Faustina.