Novenas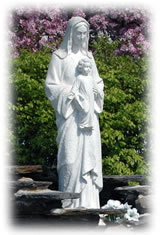 Express your love for a special mother, grandmother, godmother, mother-in-law, an expectant mother, or any woman who has played a motherly role in your life. Our Mother's Day Novena cards let her know that she will be remembered in our Mother's Day Novena of Holy Masses and a Mass on Mother's Day at the National Shrine of The Divine Mercy. You can remember any dear mother, living or deceased. For an additional gift, you can request a Votive Candle lit for your special intentions and have a pink carnation placed near the altar.
St. Stanislaus Papczynski Novena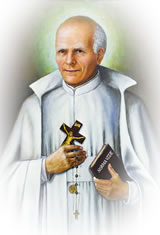 As a Marian Helper, you may have read about St. Stanislaus Papczynski, MIC, in our Marian Helper magazine or on our sites. He was the founder of our congregation, the Marian Fathers of the Immaculate Conception of the Blessed Virgin Mary.
The magazine also has published many letters of thanksgiving for graces received through St. Stanislaus's intercession. We know he is sill actively involved in bringing God's mercy to us. In particular interest this year might be the miracle which preceeded his canonization, in which he cured a woman dying of lung disease. Please see an explanation of the miracle here.
St. Stanislaus Papczynski died a little more than 300 years ago, but his work continues around the world thanks to the Marians and Marian Helpers like you.
Please join us in remembering this outstanding priest who let the Lord work through him.
Send your special intentions to be remembered in this Novena to St. Stanislaus.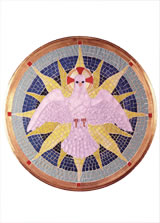 Follow the example of the original "Novena" ("9 days") when the Apostles prayed in the 9 days leading up to a special outpouring of the Holy Spirit on Pentecost. Before Jesus ascended to heaven, He promised He wouldn't leave them alone (John 14:16). Once the Apostles received the gifts of the Holy Spirit, their grief was turned into joy (John 16:20) and they boldly proclaimed the mighty acts of God to people of every language (Acts 2:4). Submit a special intention for this Novena praying for a new outpouring of the Holy Spirit.